Find your natural balanc
e
MEMORENS ORAL SOLUTION
Improve children's memory and focus
Food supplement with natural substances of plant extracts specifically developed to aid children from 5 to 11 years old to improve memory and cognitive functions. Thanks to its phytocomplexes, it has positive effects on memory and concentration.
MEMORENS TABLETS
Improves the memory and cognitive functions of teenagers and adults.
Food supplement with natural substances of plant extracts with proven nootropic, neuroprotective and adaptogenic properties that can exert effects of enhancing mental performance, prevent cognitive decline and protect the functioning of the nervous system.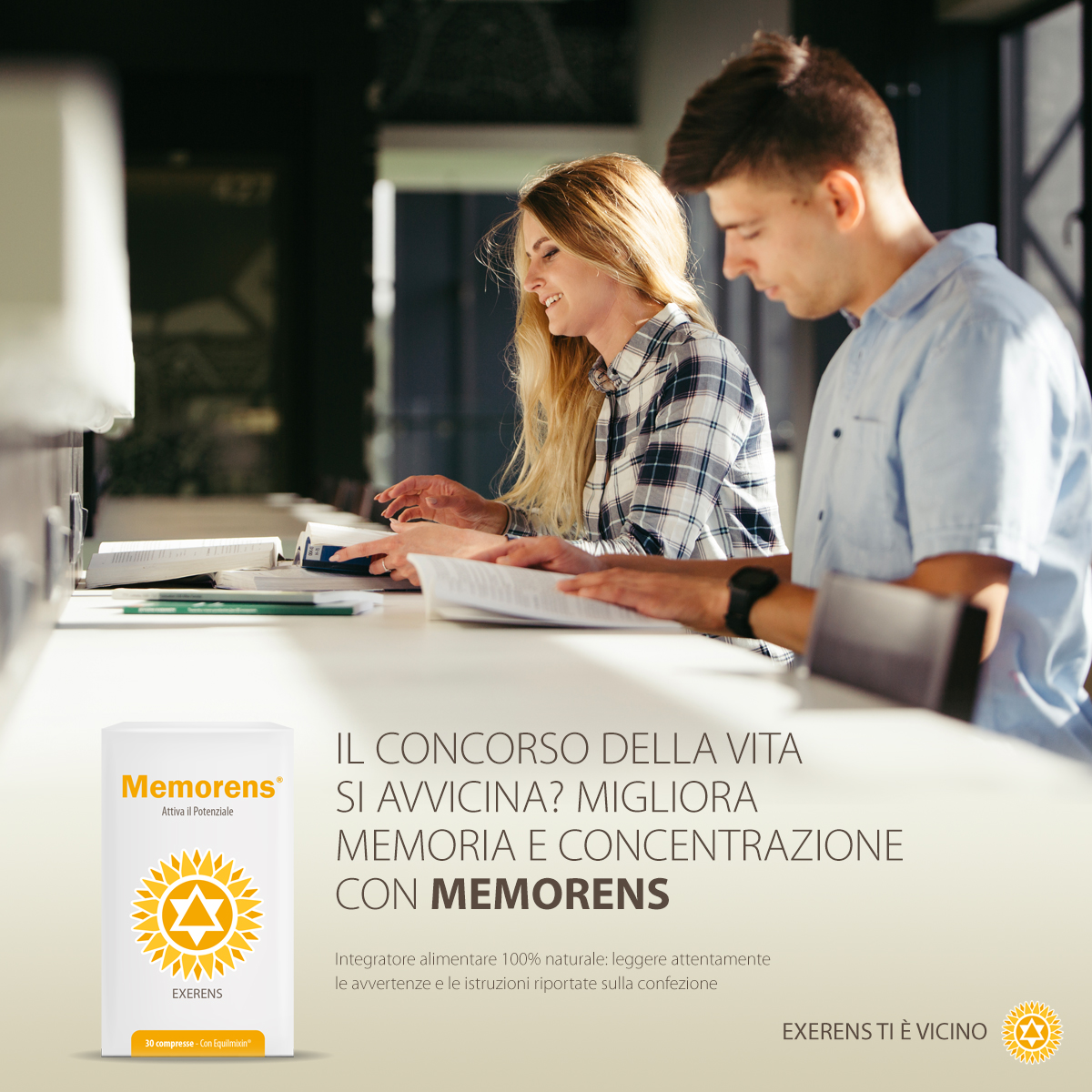 ANSIRENS DROPS
Help to reduce states of anxiety with or without somatic manifestations in children, teenagers and adults.
It contains a combination of phytocomplexes that promote a natural state of serenity, a balanced mood and may contribute to the reduction of agitation, tension and irritability related to everyday situations.
All our products contain Equilmixin ®, a registered phytocomplex created by our Research and Development Department, to enrich and enhance the properties of the product.
For further information on the components and their respective scientific references or to proceed with the purchase, please visit the Products area.
Dr. good morning, I'm Cristian's mother. I inform her that the Memorens syrup seems to work as my son memorizes more easily, finding a better mental organization and transmitting all information more clearly.
Thanks to Memorens, my little girl focuses more.
Excellent result of the Memorens for the preparation of my son's baccalaureate.
I had the opportunity to try Memorens on several children and adolescents, noting an important improvement in attention and energy during daily activities.
The most successful product is Ansirens. Four cases went well! It works great for my husband too.
Mother of my patient told me that she wants to continue with Memorens tablets because her son has had many improvements in grades.
Carlo sleeps much better, much calmer, occasionally a few small awakenings, but he never had any real crises and I'm only giving him Xerenens.