Phytotherapy is the science that treats and prevent diseases through medicinal plants.
It studies the healing capacities of plants and plant drugs (part of the plant that is used for a specific therapeutic objectives), the respective active ingredients and their pharmacological mechanism of action, the general indications, the dosage, the contraindications and the appropriate routes of administration.
Herbal medicines are part of the overall therapeutic baggage that conventional medicine has available and within which the doctor can make a choice based on what he deems most useful for the patient.
For our products, we use quality plant extracts with titrated active ingredients.
We produce following the rules of good pharmaceutical preparation and we carry out quality controls to ensure safety as well as the quantification of active principles "markers" to ensure the therapeutic potential. Our formulations are developed in collaboration with the Department of Physical, Earth and Environmental Sciences of the University of Siena.
All products contain Equilmixin®, a phytotherapeutic complex specially developed to enrich and enhance their properties.
by Dr. Caterina Maci –
Veterinary surgeon – Second level Master in Phytotherapy – University of Siena –
Plants can be considered the alchemists of nature, experts in the transformation of sunlight, water and earth into precious substances, abilities that man can only partially imitate …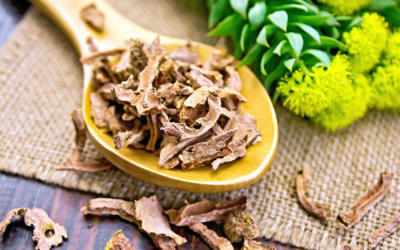 Adaptogens: what are they?
Adaptogen comes from the Latin "adaptare" and the Greek word "genes" which means "born of".
The Russian pharmacologist Nicolai Lazarev, in 1947 defined as adaptogen "a pharmacological substance capable of inducing a state of …
by Prof. Marco Biagi
Pharmaceutical Biology Unit – Dep. of Physical, Earth and Environmental Sciences – University of Siena
Phytotherapy is officially defined by the World Health Organization (WHO), the European Medicines Agency (EMA) and the Italian Medicines Agency (AIFA) as a medical discipline that uses medicinal plants …